Stop The Snow March 2011
March 29, 2011
The Sound Fiction of March 2011
Enjoy the coming spring in the company of Everything Everything, Crystal Fighters, Juno and James Blake among others.. Enjoy!
Bouvet in studio with Kenneth Ishak
March 29, 2011
Bouvet in studio in may to record 6 songs with artist and former Beezewax frontman Kenneth Ishak.
The Sound Fiction of March 2010 - Spotify mix
March 04, 2010
The Sound Fiction of March 2010
The spring is approaching. Taken By Trees, Yeasayer and Local Natives makes me want to go to Africa or the middle east. The Bouvet records are still piled up at the office in between sketches for new projects by
Eriksen Skajaa Architects
. Enjoy!
BOUVET record put together and ready to ship
January 31, 2010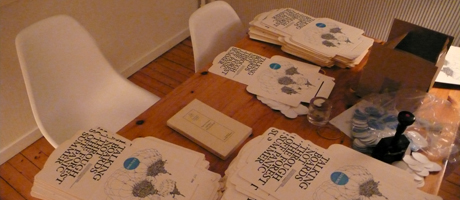 After much hassle the Bouvet record is ready to ship. Beautiful and complex as all puzzles should be i am certain that noone will be disappointed. For those of you who wants it before the 250 copies are sold out you better be quick.
Go to
Catalogue
and scoll down to the bottom.